Shopping Cart
Your Cart is Empty
There was an error with PayPal
Click here to try again
Thank you for your business!
You should be receiving an order confirmation from Paypal shortly.
Exit Shopping Cart
Shen Academy of Kung Fu & Qigong
ART OF SELF MASTERY * SCIENCE OF SELF-IMPROVEMENT
| | |
| --- | --- |
| Posted on June 17, 2011 at 12:52 AM | |
Ser maestro es una de las vocaciones mas difíciles que uno puede emprender. Es por eso mismo, por que es una vocación y no solo una carrera o trabajo.
Una de las cosas mas difíciles para todo ser humano es el tomar responsabilidad por las cosas que nos pasan, particularmente cuando nuestros esfuerzos no resultan tal como esperamos y cuando las cosas no salen así como deseamos. Sin paciencia y disciplina, el ser humano se torna caprichoso  e intolerante de las contrariedades. En el kung fu aprendemos calma, paciencia y buscamos armonía, aun cuando nos salen las cosas mal.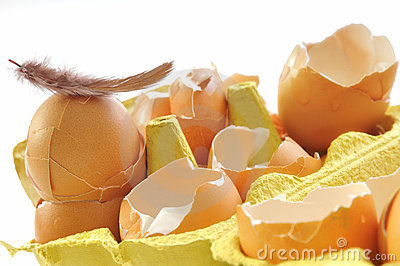 En estas situaciones es muy importante el analizarlas cosas con la mente abierta, y siempre buscar en que forma podríamos haber hecho las cosas mejor y tratar de identificar nuestra contribución para aprender a hacer cambios en nosotros mismos. Es así como la vida, los problemas, las dificultades y los fracasos se convierten en lecciones positivas y nos ayudan a avanzar y mejorar.




Esto es aun mas importante para todos aquellos en posiciones de autoridad y de influencia. Los gerentes, supervisores, jefes,consejeros, políticos, policías y todos quienes dirijan y afecten a otras personas, sobre todo los maestros.

 

En mi formación yo tuve la fortuna de trabajar para un gerente Americano quien fue una profunda influencia en todo aspecto de mi vida. Su nombre es Tim Russell, y lo conocí en 1988. De el aprendí muchísimo kung fu, aunque el no era practicante. El kung fu que aprendí de Tim fue en las áreas de responsabilidad, ética y disciplina en mi trabajo, pero mas allá deeso… en mi persona.

 

Una de las lecciones mas importantes tuvo que ver con la falla de un producto la cual nos causo la perdida de una cliente grande y muy importante. Todos los involucrados apuntaban el uno al otro, tratando de culpar a alguien mas por la causa de la falla. Nos llamaron a una junta con el presidente de la compañía y antes que empezaran las acusaciones, Tim se paro y tomo responsabilidad completa por el fracaso y se comprometió a resolver la situación y salvar la relación con el cliente. No solo eso, si no que se dio una meta fija de tiempo para lograrlo. La junta fue corta, y el presidente aceptol a culpabilidad de Tim (y nuestro departamento de ingeniería) y su plan para recuperar al cliente. Al salir de la junta, me acerque a Tim y le pregunte porque había aceptado la culpa si en realidad no fue algo que nosotros causamosy su respuesta fue… " El líder siempre acepta responsabilidad". Le repetí que no comprendía y me explico que el como jefe de ingeniería debió haber asegurado el diseño y calidad de el producto y la integridad de el proceso de producción.No solo eso pero antes de aprobar la producción, el debió de asegurarse de que todo personal estaba entrenado suficientemente. Siguió diciéndome que eso hubiera prevenido la falla y me dijo, "La culpa siempre es de el Líder y aquel que no lo acepta no merece serlo". Trabajamos largas horas y tal como prometió Tim, el problema se resolvió y se renovó el contrato con el cliente. Poco después Tim fue promovido a Director de Tecnología. Al anunciar su promoción, el Presidente dijo que Tim había demostrado el compromiso y la responsabilidad que es la marca de la excelencia aquellos que persiguen la excelencia. 

 

Aun sin practicarlo, Tim fue un gran maestro de kung fu. Ahora como maestro, yo se que si mis alumnos aprenden bien o mal, yo soy responsable. Si no se saben defender, es mi culpa. Si no están motivados es porque yo no e hecho lo necesario para que ellos comprenda el valor de su entrenamiento. Si mis alumnos dejan de serlo, es porque yo no supe como mantenerlos. Si me critican, debo de examinar y ver que es lo que les da razón para hacerlo. Así que todo lo que pasa, lo veo como algo que yo tuve parte en crear y que yo tengo el poder y la responsabilidad de resolver. 

 

Es fácil apuntar el dedo y dar culpa a los demás por las cosas que pasan. Pero recuerden que la vida no es una película y que todos somos participantes activos, queramos o no. El ser protagonista principal viene con sus condiciones, y sus expectativas. El avanzar como ser humano es el tomar mas responsabilidad no solo por nuestras acciones sino también por nuestros resultados y los resultados de aquellos que confían en nosotros y nos permiten dirigir su aprendizaje.

 

Aun cuando el alumno actúa con malicia y falta de respeto, uno tiene que resistir la tendencia a juzgarlo y declarlo culpable. Uno tiene que ver mas adentro, buscar mas profundo…. hice yo algo para causar sus acciones? Mejor aun…."que hice yo para causar sus acciones y que fue lo que no hice para prevenir lo que paso?" Dice un dicho Americano que para hacer un omelette se tienen que quebrar algunos huevos, y pues es así, aprendiendo de nuestros errores nos superamos. Entonces debemos aprovechar cada huevo roto, ya que lo peor seria no aprender y seguir quebrando huevos.


 

Categories: None

0

/